You can now write your Will for free with top-rated Will experts, Farewill
Having an up-to-date Will is the best way to ensure your loved ones and the causes you care about are looked after. We have partnered with Will-writing experts Farewill so you can write your Will free-of-charge, from the comfort of your own home.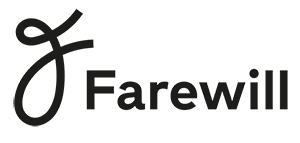 Farewill make the process easy, and you can choose to make a simple Will online or over the phone with expert support. The Farewill team provide outstanding customer service and are always on hand to answer any questions, over the phone or via live chat Monday-Saturday, 9am–6pm. All Wills are proofread and approved by specialist Will writers, and are legally binding when signed and witnessed.
There is no obligation to leave us a gift. However, once your loved ones are provided for, we hope you will consider remembering St Peter's Hospice in your Will.