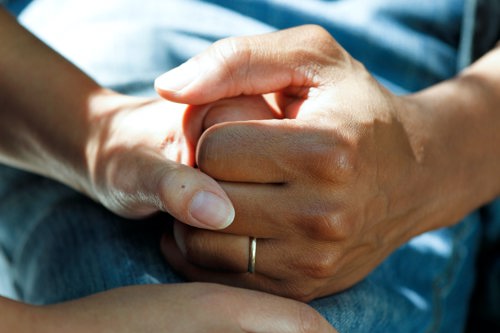 We greatly value the feedback that patients and families give to us. We want to learn from your experience, hear what we are doing well, and importantly how we might be able to improve both now and in the future. If you would like to give feedback about your experience at St Peter's Hospice, there are several ways you can do this:
We are registered with i Want Great Care. You can complete the form online or ask for a hard copy from the service you have contact with.
Once completed the hard copy can be submitted to any member of the team.
When completing the form online click on top left 'write a review'. If you would like to complete in a different language click on top right 'select language'.
Written feedback may be given in the form of a letter.
Verbal feedback may also be given at any time to a member of staff.
Raising a concern or making a complaint
If you are unhappy with any aspect of your care, you can raise this directly with any member of the healthcare team. If you would like to make a formal written complaint, please send this to:

Ms Chris Benson
Director of Patient Care
St Peter's Hospice
Charlton Road
Bristol
BS10 6NL