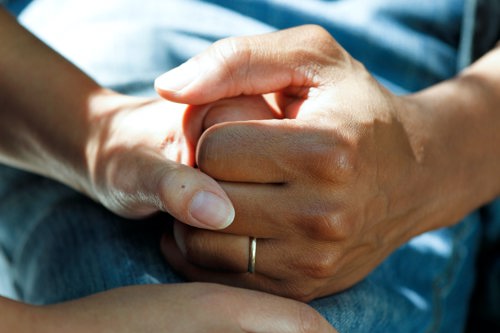 We are committed to providing a quality service to all our patients, carers and visitors. You are in the best position to judge how we are doing and we would like you to tell us when we get it right and importantly when we get it wrong in order that we can learn and improve.
Concerns and complaints
Should you have a cause for concern please talk to a member of staff directly, as we want your experience of our care to be positive, and hopefully can resolve many issues immediately. If it is not resolved or you wish to make a complaint please contact our Director of Patient Care, Chris Benson by letter or email chris.benson@stpetershospice.org
Ms Chris Benson
Director of Patient Care
St Peter's Hospice
Charlton Road
Bristol
BS10 6NL
We will investigate your complaint fully in accordance with Hospice policy and update you with any actions that have been taken.
iWantGreatCare
iWantGreatCare (IWGC) is a tool that enables you to give anonymous feedback. You can make a comment, suggestion or compliment about an area of our work by completing a short online survey at i Want Great Care or complete an IWGC questionnaire which are located around the Hospice.
You may also be given one by a visiting Hospice staff member to return to us in the pre-paid envelope supplied. As IWGC is anonymous if you would like a response, please add contact details.