What does hospice care look like at Christmas?
03 Dec 2021
Employee Stories
Jenny is a Senior Health Care Assistant with the Hospice at Home team. She explains how St Peter's Hospice offers care and support at this special, emotional time of year.
Christmas is so important for so many people and we do everything in our power to make it as special as possible. Because, for some of our patients, it will be their last.
With the uncertainty of life–limiting illness, we start planning for the festive season early to make sure we can meet the needs of every patient. Some will want to be at home for the big day – and we'll do everything we can to make this possible.
For patients with us in the Hospice, we go all out with a big tree and lots of decorations. There's a huge Christmas lunch with all the trimmings – crackers and all.
Whether our patients are at home or in the Hospice, we try to make Christmas special for all those who celebrate.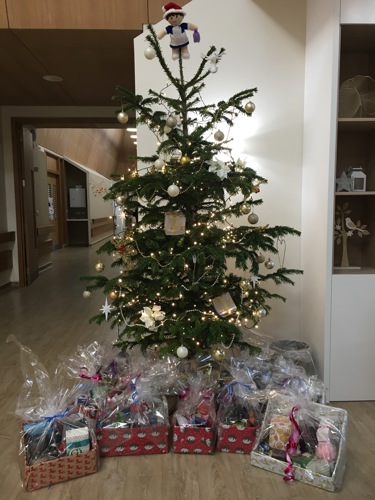 There's one family from last Christmas who will always stay in my mind. I was looking after mum of three, Claire, who was approaching her last days. The older children understood what was happening, but seven-year-old Lola was still very excited about Christmas.
While their dad was with Claire, I sat up with Lola. We played games and sang Christmas songs. It was so important that she could experience the Christmas magic that every child should.
When I think about making that little girl smile, bringing a bit of Christmas joy to her during the most heart-breaking time, I know why I do this job.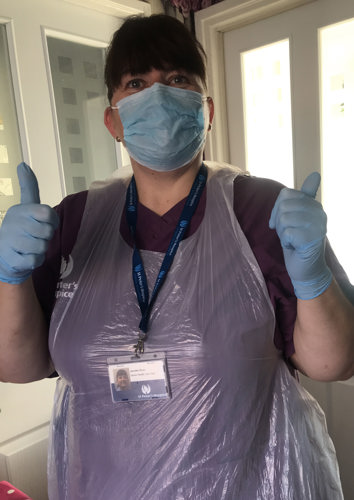 I think that this past year has taught us how important our loved ones are, and to not take them for granted. Christmas is a time to remember and reflect on these special people like Claire, but also to celebrate them.
This year, we know that reaching everyone who needs our care across the community will be challenging. But it's so important we're there to bring families a bit of light and magic, as well as care and support, so they can make memories they'll cherish in years to come.
You can help someone like Jenny be there for a family by donating to St Peter's Hospice Christmas Appeal.
Donate to the Christmas Appeal
If you'd like to find out more about working for St Peter's Hospice, visit our current vacancies page.  
Back to News