Andy's story
23 Nov 2021
Patient & Carer Stories
Andy's wife Claire was cared for by St Peter's last Christmas, at home and at the Hospice. Andy tells us about the support his family received from the team.
"My wife Claire was a nurse. I always said her patients must be very lucky – she was such a smiley, beautiful woman who always put others first.
"Two years ago, when she was diagnosed with a brain tumour, she confided that she was more terrified about what me and the kids would see than what might happen to her. That's the kind of woman she was.
"In Claire's last few months, St Peter's helped us all both at home and then at the Hospice itself. The Hospice at Home team stayed a couple of nights at our home: helping me with arranging Claire's medication, entertaining the kids Maya, 14, Max, 12 and Lola, 7 (no mean feat!), and helping Claire feel as comfortable as possible.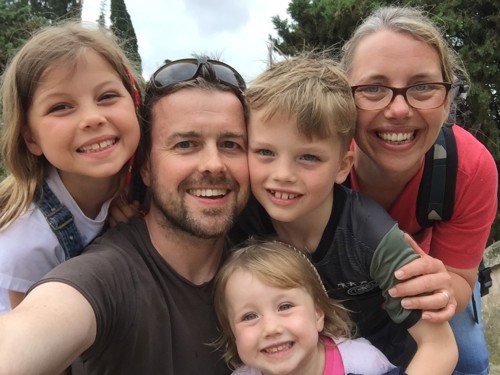 "As her illness worsened, the Hospice at Home team were with us every step of the way. Claire had decided that she didn't want to be at home when the time came. She wanted the kids to have good memories of their home – and so she chose to spend her final days at St Peter's. 
"To be honest, family visits to the Inpatient Unit at St Peter's were bittersweet – but loved ones were able to see Claire, which was the most important thing, and St Peter's were as flexible as they could be. The staff made sure Claire was in a good place before we arrived, kept the kids fed and entertained, helped out when they were needed and gave us space as a family when they weren't.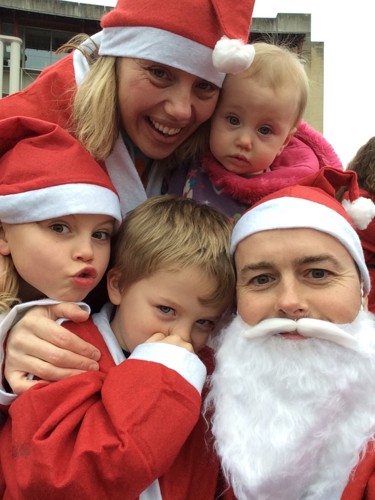 "We had one final Christmas all together.
"That morning, we all piled into Claire's room for games and presents and the building was filled with decorations and Christmas music. For me, the whole time passed by in a blur – but I always knew that support was there when Claire, I or the kids needed it.
"This Christmas, we're doing something totally different – we're hoping to go away! It's a chance to recall old memories with Claire, make new traditions and have fun together after this heartbreaking year.
"I hope you and your family have the chance to share this Christmas together – with all the joy and fun that brings. And please give a gift, if you can, to give more patients like Claire the best possible end to a life."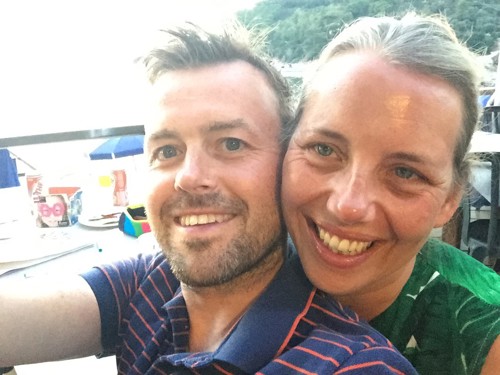 Donate to the Christmas Appeal
Back to News