10 ways to make a difference this Christmas
26 Nov 2021
Support Us
However you celebrate, this time of year is an opportunity to give gifts in many different ways.
2021 has been a tough year for most of us – but we've come through it together.
This festive season, what positive small actions could you take as we look towards the new year? These ten tips are for everyone, whether you're looking for a long-term commitment or you just want to make a small, easy change to support your community.
1. Send St Peter's Hospice Christmas cards
This one's easy! You'll find cards for all tastes in our shops, from traditional and quirky designs to snowy Bristol scenes. You can buy online too.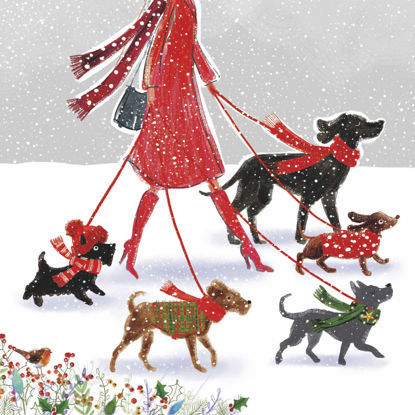 All proceeds from St Peter's Hospice cards go to support patient care. It's also a powerful way to share the work of the Hospice further afield, and to acknowledge the compassion, care and support our patients and families receive.
Best of all, our full-price cards are now 3 for 2 – so you can send even more! View the full range now.
2. Become a 'micro-volunteer'
What's a micro-volunteer? It's someone who wants to offer support, but can't make a big, regular time commitment.
If that sounds like you, you could become a St Peter's Hospice Ambassador. It's easy to do from your own home, and it's a role where you can really make a difference.
Find out more about becoming a Hospice Ambassador.
3: Spend less, give more
If you're buying a lot of presents, it's easy to lose track of your budget. When money's a little tight, or you just want to shop more sustainably, we're here. Charity shopping is brilliant way to keep control of your spending – and be more green.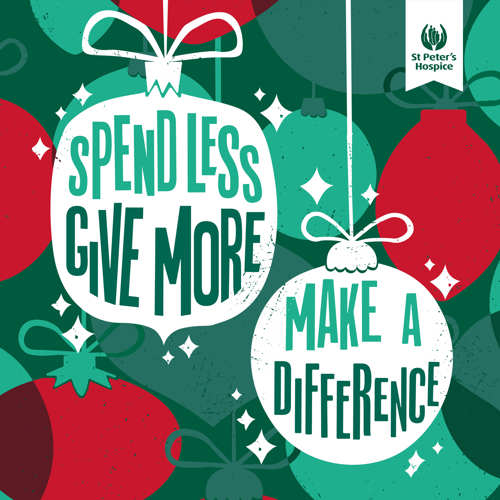 At St Peter's Hospice shops, you can find pre-loved clothes, books and collectables that make perfect gifts. We only stock items that are in good condition and worth your money.
Prefer to shop new? You can also buy brand-new winter accessories, kids' craft sets, cosmetics and more from St Peter's shops.
You get great quality at great prices. And every time you shop, you give twice, with all profits going to support patient care.
4. Give a gift entry to an event next year
If you have sporty folks in the family, a gift entry is a brilliant way to give a fun present to look forward to and support your Hospice.
Buy them a gift entry to the Rugby March on 13 March, a six-mile walk which ends at Ashton Gate for a showdown between Harlequins and Bristol Bears. Find out more.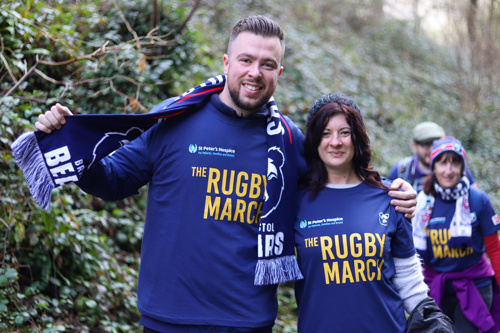 Or, if cycling's more their thing, give them entry to the always-popular Tour de Bristol on 19 April. You can tailor the distance for their experience and ability - perfect for giving them a challenge to work towards! View prices and distances.
5. Send a virtual gift of what's needed
The best presents don't always come in the biggest box.
You can send a virtual gift to a friend or family member with just a few clicks. Choose to help maintain the Hospice's beloved gardens, buy meals for a patient, even help with much-needed medication to make the days easier.
View all the St Peter's Hospice virtual gifts.
6. Give your tree a new purpose
Decorating a real tree in your home this Christmas, but wondering what to do with it afterwards?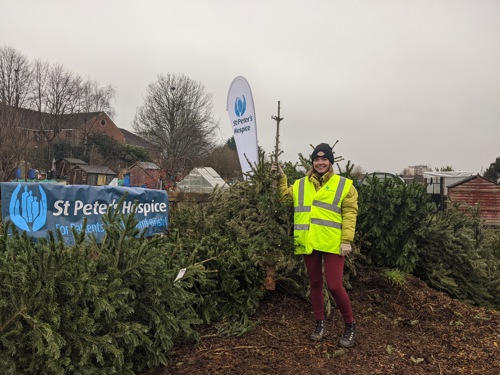 Our volunteers will collect your tree from your doorstep or a drop-off point in selected postcodes in January, in return for a donation of your choice. The trees will be chipped, and the chippings used at the Hospice garden and local allotments.
7. Share what you didn't want
If it's nothing but socks under your tree this Christmas, our charity shops will be happy to take them off your hands!
Unwanted gifts can find a new home via St Peter's Hospice shops – and you can avoid feeling guilty about returning a present. We especially welcome anything 'brand new with tags'. You can donate much more than socks, too: check out the full list of accepted items, and what we unfortunately can't accept.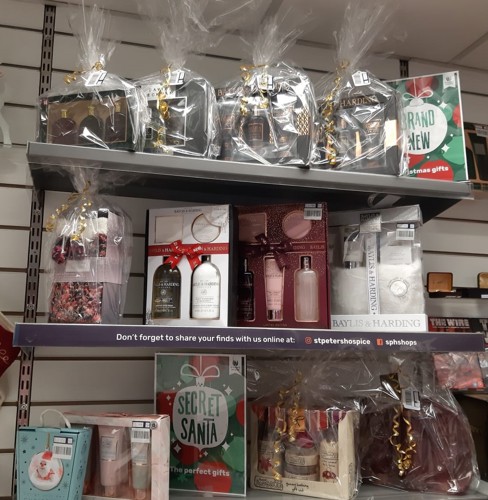 Don't be shy about donating something which you know has a higher value: we can sell it through our ebay shop, and raise even more for patient care.
8. Use your skills for charity
Are you a photographer, or handy with crafts? Do you enjoy gardening, or simply being a good friend?
There are many ways to volunteer your time for charity. At St Peter's, our shops will always welcome your help – behind the scenes, or on the shop floor. But you could also help by photographing items at the warehouse to be sold on ebay, or making unique one-offs we can sell - like these wonderful crafts for sale at our Christmas Pop-up Shops.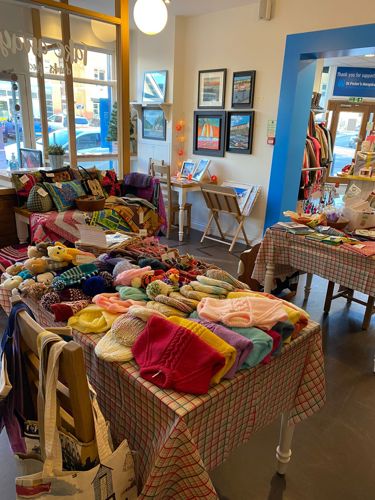 You could get a group together to tend the gardens, or become a Hospice Neighbour and help a family out with small everyday tasks like shopping, or driving to appointments.
It's easy to register as a volunteer online.
9. Give while you shop online
You could do all your Christmas shopping at your favourites, from John Lewis to Argos, and still raise money for the Hospice.
Find out how to sign up to Easyfundraising, along with other quick and easy ways to give.
10. Add one extra family to your Christmas list
There's no good time to learn you have a life-limiting illness, or to find yourself preparing for the end of life. But at Christmas, managing those emotions can be especially hard.
Being surrounded by care and kindness can make a huge difference to our patients and their families. A donation from you is a really simple way to support families who need our help - like Claire and Andy last Christmas.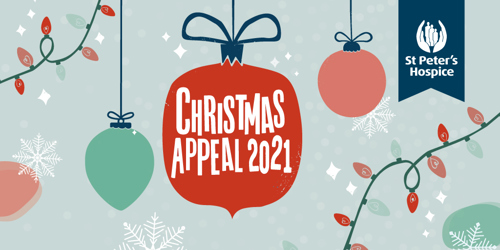 If you're able to, please do add a St Peter's Hospice family to your Christmas list this year, and make your gift to them a donation to the Hospice.
Donate to the Christmas Appeal
Back to News