Meet Sophie, an Associate Specialist Doctor at the Hospice
01 Sep 2021
Employee Stories
Hello, I'm Sophie and I'm an Associate Specialist Doctor here at the Hospice.
I first worked at the Hospice in 2001 as a GP trainee, before returning to do some locum work and starting a permanent contract in 2005. The team here is very friendly and made up of skilled multidisciplinary staff.
I wanted to work at the Hospice to help improve symptom control and end of life care for people with life limiting illness.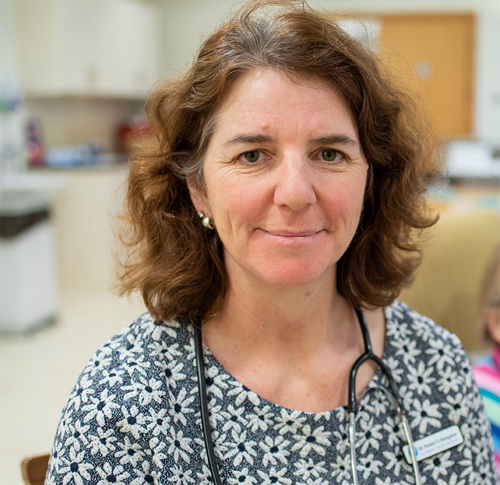 On a daily basis, I work closely with the Hospice's Community Nurse Specialists, giving advice on patients with complex issues and visiting patients in their homes to help manage their symptoms and associated challenges.
Sometimes this may result in referrals to other specialties and settings, and may involve organising admission into hospital, the Oncology Unit or the Hospice's own Inpatient Unit.
I have sessions when I cover the Hospice's 24 hour clinical advice line and I am involved in wider Hospice activities including quality improvement, audits and clinical governance. I am also involved in specialist groups such as the Bristol area Motor Neurone Disease (MND) steering group.
We are here to help patients and their carers understand the situations they are in and what can be done to help. It's very rewarding to be part of such a skilled team that can really support people at a very critical time of their lives.
If you'd like to find out more about working for St Peter's Hospice, visit our current vacancies page.  
Back to News