Sustainable September: Making New from Old
26 Sep 2023
Shops Stories
Retired art teacher, Liz, is putting her sewing and knitting skills to good use, making new clothes from old materials. She's a member of a craft group of four volunteers who work together to upcycle garments using remnants, sheets and jumpers from our shop in Henleaze High Street.
Liz says: "We do it because we enjoy sewing and meeting up. I like to make things that have a purpose and if you can do that while having a gossip with your friends and a bit of a laugh, that's great. It's been a wellbeing thing for me as your brain goes into a flow state if you enjoy it.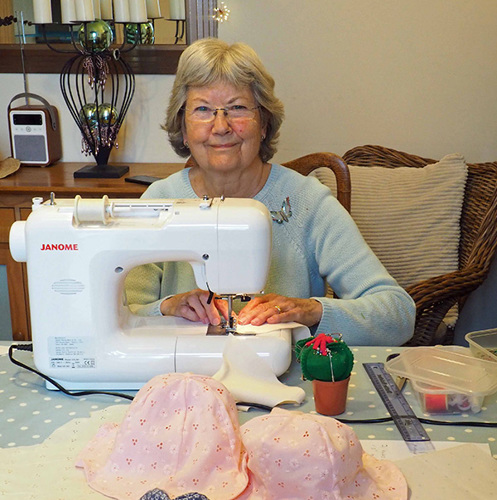 "The first thing I encourage people to do when they get a garment is to take it apart and iron it. I'm inspired by the material and find it's fun thinking up different ways of using things. Curtains or garments can be worth more made into other items – old cashmere jumpers can be broken up and made into fingerless gloves. Recent dresses we've made for the Henleaze shop have come from an M&S duvet cover, and we make hats and scrunchies out of oddments. The hats are quite satisfying to make as they don't take long but they look really cute."
Sarah manages our shop in Henleaze and is passionate about sustainability.
"I started upcycling in 2015 when I was volunteering in the Westbury-on-Trym branch as being creative has always been a passion of mine," says Sarah.
"Upcycling led me to realise how much stock is actually thrown away and by doing this we can reduce the amount being sent on and help to create an alternative income stream for the Hospice. The products we create allow us to offer something different to our customers, and as we are collectively becoming more aware of our environmental impact, we're able to offer something that caters directly towards the sustainability message. 
"Here in Henleaze, we've become known for our upcycled items such as the cashmere wrist warmers and whenever we are approaching Autumn/Winter the demand seems to grow higher with each year as people request them for Christmas gifts."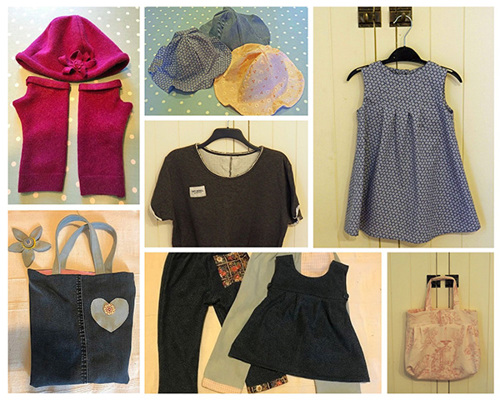 Liz recommends the craft group as a completely flexible form of volunteering which you can work around other things during the day. The Henleaze craft group is full, but Liz believes that anyone could start one of their own or with a friend and make items for the St Peter's Hospice shop near them.
Our 44 shops in and around Bristol have been selling preloved clothes, accessories, books, furniture and more since 1981. By making a small change and buying preloved goods this #sustainableseptember, you're being kinder to the planet, your wallet, and the community we live in.
Back to News