Darren takes part in The Rugby March in Mandy's memory
20 Jan 2022
Fundraising Stories
"My wife and my mother both passed away at St Peters Hospice.

"It's a place where you hope your family never have to go, but if they do, the people there look after your loved ones and visiting family and friends in away which can only be described as amazing. Their care is second to none. When they took our Mandy in, it felt like they had put their arms around her and us and said don't worry we've got you everything is ok. A very special place and people that help make difficult times a bit easier.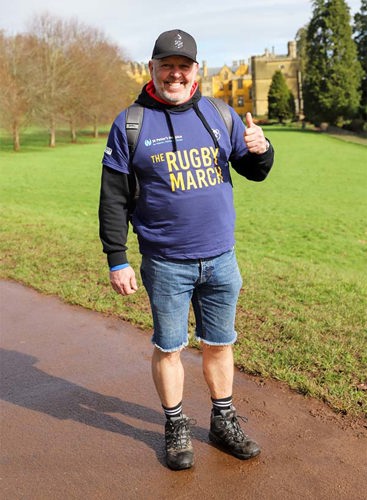 "I'll be taking part in the Rugby March and walking with friends, family and colleagues from Bristol Port, together we make up Mandy's Mob. We've taken part in the Rugby March, and the Men's Walk before that, every year to all come together, raise funds, and celebrate Mandy's memory while also supporting the Hospice."
Back to News