Save the date!
We're thrilled to announce that the Midnight Walk will be back on Saturday 11th September for a night to remember. We can't wait to come together once again in our brightest outfits to walk through the city under the stars, so save the date and join us!
Registration for this event will open in May. Get in touch with us on themidnightwalk@stpetershospice.org if you have any questions or to be kept updated when registrations are open.
---
Dig out your festival gear and get ready as we're excited to bring you a fun festival theme at a brand new venue in the centre of the city. This time the Midnight Walk will start under our marquee in Millennium Square, before exploring a brand new route complete with a silent disco station so you can stop off for a night time boogey! Fancy dress is encouraged so dig out your most sparkly, colourful festival outfits and join the fun.
Gather your friends, family, workmates and neighbours for a night to remember. Choose between our five or 10 mile routes which take in the beautiful city of Bristol shining at night, and under the lit-up Suspension Bridge. 
You can also join us from home by taking part in Midnight Walk Your Way, and complete the distance in a way that suits you on the same day.
Registration will open in May.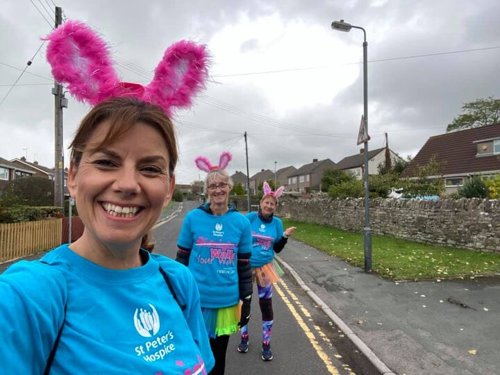 At this sponsored walk, every step makes a difference for the patients and families who need our care through the most difficult of times, day and night. As you walk through the night, our nurses and support team will be helping patients and answering calls through our 24 hour Advice Line. They ensure that everyone gets the support they need even in the middle of the night, every night.
Your entry fee will cover the cost of putting on the event, so that all the money you raise and donate will go towards supporting Hospice patients and families when it matters most
Location
Millennium Square, Bristol BS1 5SZ
Date
11 September 2021
Entry fee
£20