Read our 2020-21 Impact Report
24 Jun 2021
Support Us
2020-21 has been a remarkable year in the life of St Peter's Hospice. Our Impact Report tells you more about what has been happening, from how we've continued our vital care for patients and their families, through to how the community has supported us by donating, fundraising, volunteering and visiting our shops.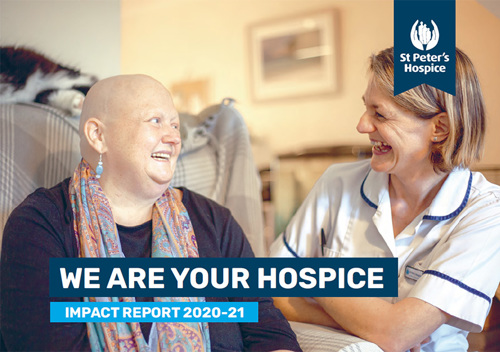 Our Chief Executive, Frank Noble:
"This Impact Report is one way for us to say thank you to our community for all of your support over the last year, as well as showing you how many lives have been affected by your kindness.
"As we look towards a 'new future', one that is hard to predict, we know that our staff will always do what they do best - offer the very best compassionate care and support to our patients and their loved ones."
Back to News