Amy and Sam marry at the Hospice
14 Sep 2023
Patient & Carer Stories
Congratulations to Amy and Sam who were married at the Hospice this weekend! The couple made the decision to get married just 12 days ago, and the Hospice team helped make it a perfect day.
Amy says, "I came into the In Patient Unit just over two weeks ago and I was very poorly when I came in. I've received care to manage my pain which I'm now on top of.
"The staff here sorted out every last little touch for the wedding. We were married in the Sanctuary, which was beautifully decorated. They did everything from sorting out the paperwork to providing pastries, croissants and drinks. They even arranged a hen party for me beforehand with drinks and nibbles!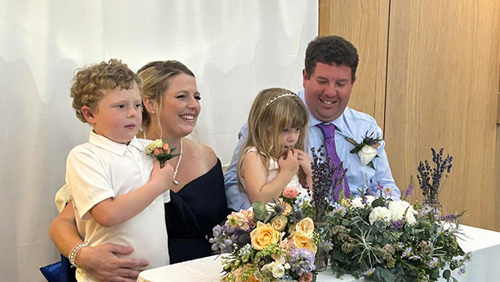 "We had 18 friends and family, with some coming as far as Guernsey. Even my horse Sammy came, she looked beautiful with her mane plaited.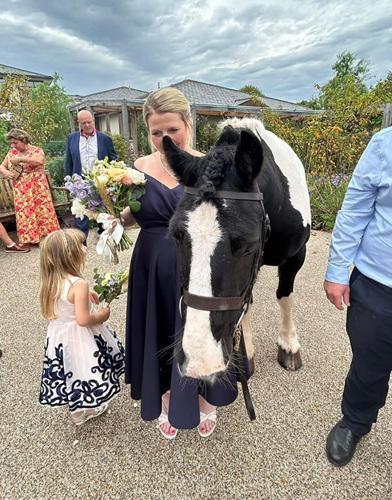 "We wanted to do this for our children so that we all have the same name and they remember this party. We're eternally grateful to the Hospice, they have gone above and beyond. It's been lovely and nothing has been too much trouble."
Back to News