Special thanks for Bristol Bears fan raising thousands for the Hospice
18 Feb 2022
Fundraising Stories
Eleven-year-old schoolboy, Toby Fletcher, was excited to be going to the Bristol Bears v London Irish game but what he didn't realise was that a special surprise was planned just for him.
Bristol Bears fan Toby – who plays for Frampton Cottrell RFC – has been running one kilometre for every point conceded by Bristol during the rugby season to raise funds for local charity, St Peter's Hospice, who looked after his Nanny June after she was diagnosed with cancer.
He's been out most evenings clocking up the miles on his Bearathon challenge and his exertions have raised more than £8,500 so far. It's a big ask for a young Bears supporter as if Bristol concede points, Toby must run that distance before the team's next game takes place. However, Toby's efforts have been noticed, and he's been nominated for recognition as a local hero on BBC programme, The One Show.
At the match half-time break on February 11, Toby was invited to the pitch to meet former Scottish international rugby union player, Thom Evans for a special Thank You for his magnificent fundraising achievement, followed by a video message from former England fly-half Jonny Wilkinson who was full of praise for Toby's effort.
The Thank You was filmed by The One Show and will be broadcast during April.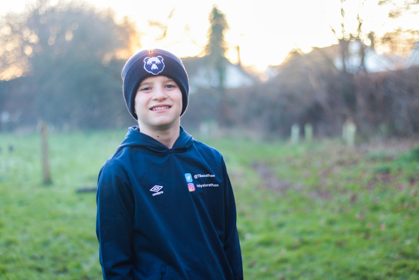 Delighted at the event, Toby said: "A big thank you for everyone who cheered my name and helped with my surprise…it was amazing! I need to go to bed now as I have 49 kilometres to run before Friday."
Nanny June was a massive rugby fan and passed on her love of the game to her family and friends. Claire, Toby's mum, said: "Toby wanted to do something to fundraise for the hospice as they gave her such great care and we are thrilled that he has brought in so much money."
Meanwhile, Toby's regular runs continue, and he will join the crowd for The Rugby March, a sponsored walk on behalf of St Peter's Hospice which ends with a rugby game at the Bear's Ashton Gate ground.
The Rugby March takes place on Sunday 13 March, starting with a six-mile sponsored walk from midday that leads to the thrilling Bristol Bear's v Harlequins live match at 3pm.
Entry is £30 which includes your match ticket and covers the cost of running the event, so all the money that you raise or donate in addition will go toward making a difference for local families.
If you would like to take part in the sponsored walk but not receive a rugby ticket for the match, you can sign up for £20.
To find out more, see: www.rugbymarch.co.uk
To support Toby's Bearathon challenge visit his Just Giving page.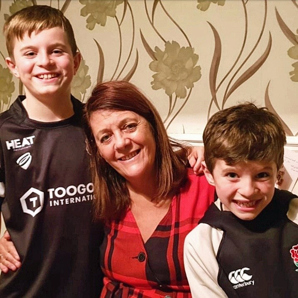 Back to News