March to the match for patient care
18 Feb 2022
Fundraising Stories
The Rugby March takes place on Sunday 13 March, starting with a six-mile sponsored walk from 11.30am that leads to the thrilling Bristol Bear's v Harlequins live match at 3pm.
Bristol Bears player Sam Jeffries says: "Make sure to get your family and friends involved. It's going to be a nice walk around the Bristol area, finishing at Ashton Gate, ahead of our game against Harlequins."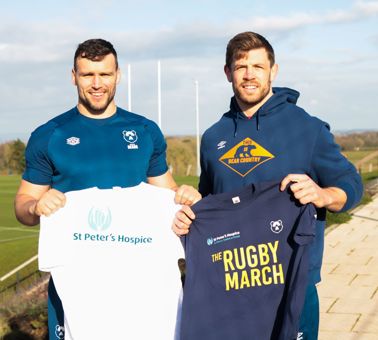 The Lord Mayor of Bristol, councillor Steve Smith is preparing to take on the walk with his wife and children. As well as being a councillor for Westbury-on-Trym and Henleaze, he's a volunteer blood bank biker and has dropped off vital supplies at the hospice many times.
"I am a big Bears fan myself" says Cllr. Smith.
"I think this event is a fantastic one to take part in and am looking forward to seeing the rugby at the end of the walk."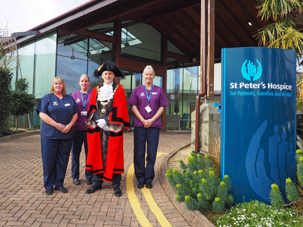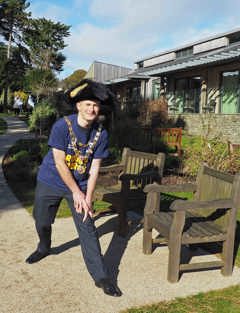 The circular route begins at Ashton Gate and follows the river to Leigh Woods, across the Suspension Bridge to the stunning viewpoint at Clifton, then heads back across the grounds of Ashton Court past the Mansion House. On reaching the finish six miles later, walkers will head into the stadium with the rest of the fans to watch the game feeling like a hero.
Darren Chilcott is stepping up in memory of his mum and his wife, Mandy, who were both cared for by the Hospice.
Darren says: "I'll be taking part in The Rugby March and walking with friends, family and colleagues from Bristol Port - together we make up Mandy's Mob. We've taken part in the Rugby March, and the Men's Walk before that, every year to all come together, raise funds, and celebrate Mandy's memory while also supporting the Hospice.
"It's a place where you hope your family never have to go, but if they do, the people there look after your loved ones and visiting family and friends in a way which can only be described as amazing. When they took our Mandy in, it felt like they had put their arms around her and us and said, "don't worry we've got you, everything is ok"."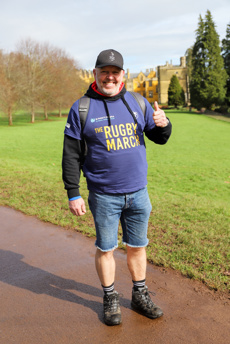 Taking part in The Rugby March means each person will be directly contributing to this vital work.
Entry is £30 which includes your match ticket and covers the cost of running the event, so all the money that you raise or donate in addition will go toward making a difference for local families.
If you would like to take part in the sponsored walk but not receive a rugby ticket for the match, you can sign up for £20.
To find out more, see www.rugbymarch.co.uk
Back to News