Volunteer profile: Rose, Day Hospice and Winterbourne shop
17 Sep 2019
Volunteer Stories
Rose lives in Winterbourne and worked as a dental nurse before retiring twelve years ago. She now volunteers at the St Peter's Hospice Shop in the village as well as at Day Hospice in Brentry.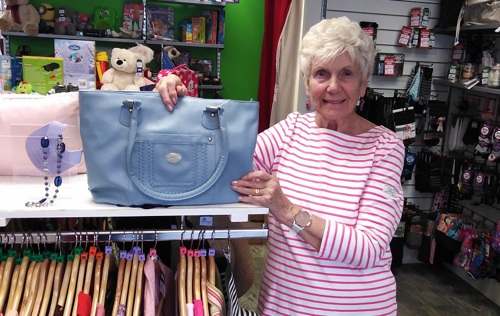 I had enjoyed my job and working with people, and after going through some difficult time wanted to be part of a small team again.
I have lived in Winterbourne for many years, in my spare time enjoying square dancing, the drama group, walking and making jewellery. I wanted to work in the shop as I know how important is to make funds for our patients. What treasures are found in the Hospice shops, and at what price!
We are here for everyone – whether it is just for a bit of gossip or to share stories of a lost loved one with someone bringing in a bag of donations. I like volunteering as it enables you to help by sharing these moments, both happy and sad.
At Day Hospice I meet and great patients, who enjoy their time spent with people who understand each other's problems. Often they do not want to burden their families about their deep feelings, and we feel privileged they feel they can talk to us. Sometime it can be a challenge to give each patient the time to listen with so many tasks to do – not least serving coffee, lunch and afternoon tea!
We serve a three-course meal at lunch and there is much laughter and banter at the dining table. One time while dishing up I was ribbed for forgetting one patient's peas – so when it came time for pudding I served the missing peas along with their ice cream, to much amusement!
It is a privilege to work with our patients – they give us more than we give them. I lost my husband to leukaemia five years ago, and volunteering – at Day Hospice and in the shop – gave me a purpose to carry on. Thank you St Peter's Hospice!
Find out more about Volunteering Opportunities
Back to News