Volunteer drivers needed!
24 Sep 2019
Volunteer Stories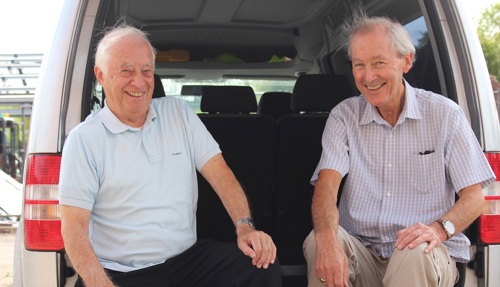 St Peter's Hospice are on the lookout for new volunteer drivers to join our wheelchair vehicle driver team!

This is a fulfilling and rewarding volunteer role where you could make a huge difference to our patients.

Ray and Mike, two of our current drivers, share their experiences volunteering for the Hospice.

Ray retired in December 2016 from his role as project manager for an insurance company. He used to the support St Peter's Hospice through the Christmas raffle and was looking for volunteer roles when he found two with the Hospice! Alongside his driver role on Thursday, Ray spends Wednesday at the warehouse, helping to list items for sale on the St Peter's Hospice ebay store.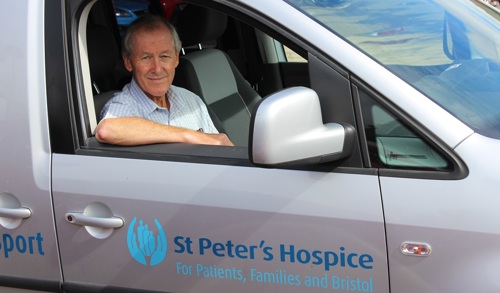 "Driving gives you great satisfaction, says Ray. "We get really good feedback from patients, who are always so appreciative.

"The role has so much variety – from taking an IPU patient to the zoo to bringing people in for Day Hospice, delivering the Hospice's internal post to picking up packages from hospitals and GP surgeries."

Mike's childhood best friend was cared for by St Peter's Hospice before his death from cancer. Mike visited him at the Inpatient Unit the day before he died.

Having driven professionally all his life – from armoured cars in the army royal corps to courtesy cars and HGVs, to driving buses in Bristol – and also volunteering for Green Community Travel in Yate on Mondays, driving for the Hospice was a natural fit for Mike when he started in July 2015.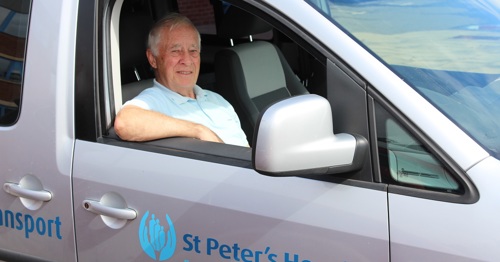 "I love it," says Mike. "I get on with all the patients. It is such a worthwhile job – this is definitely one of my driving roles with the best job satisfaction!"

You may already be a volunteer driver, or volunteering in a different role. Perhaps you know someone who may be interested! For further information, please contact Marc Willetts on marc.willetts@stpetershospice.org or 0117 915 9484.
Find out more about becoming a Volunteer Driver
Back to News