Ali shares her experience of volunteering
26 Apr 2021
Volunteer Stories
We rely on the fantastic support of a team of volunteers who work within the Hospice, fundraising, in our shops and out in our community.
Ali has volunteered at the Hospice since 2016, starting with general duties on the Inpatient Unit and later became a 'Skilled Companion', giving patients one on one companionship where needed. Ali has since joined our Bereavement Support Team.
"Being in the Inpatient Unit ward on reception was great for being able to chat with families. I became interested in the idea of bereavement support because I used to wonder how the families were coping after the death of their loved one. I started working in the Day Hospice in a 'spiritual care' role and had a regular Friday morning shift. Patients came in every 12 weeks so one really got to know them. I also started running a regular guided mediation session for patients who wanted to attend. This developed into a poetry exchange and this small intimate group talked together about everything, it was really beautiful and patients loved it.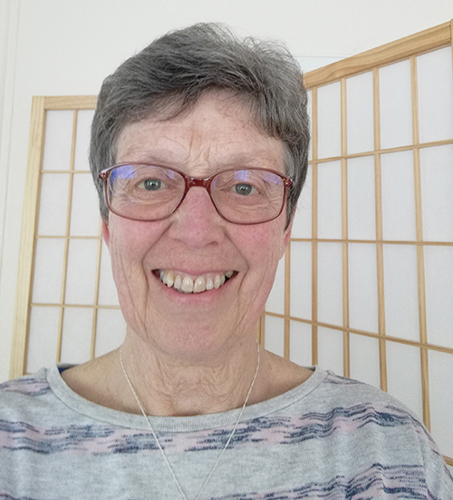 "At the same time I had also done the training for the Bereavement Support Team and started to see people on a one to one basis. When lockdown started I asked if I could continue to support my patients by telephone and I have continued with weekly calls. I also help to run the 'Online Sanctuary' which gives the opportunity to connect with each other and talk about things important to everyone. It gives patients a chance to experience a calming, relaxing, healing half hour and gives them some tools to use for themselves when they want to.
"Recently, I was asked to go back into the Inpatient Unit. I go in once a week and am loving being back in the Hospice building, reconnecting with my 'family', which I have missed so much during lockdown."
Back to News