Sheila's story
06 Apr 2020
Patient & Carer Stories
Sheila, one of our Day Hospice patients talks to us about living with Parkinson's Disease.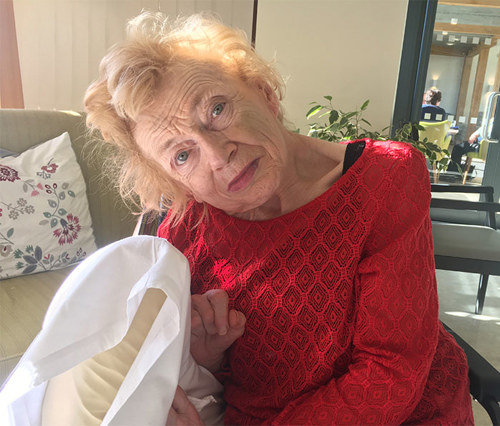 "I was diagnosed with Parkinson's Disease 25 years ago. For the first ten years it wasn't too bad. For a while my medication was working quite well and we did some travelling that we wanted to do, going to Australia and New Zealand. But after that it was very difficult. It was a shock, a complete shock to have a diagnosis as bad as this.
When we were younger, we went to the Scilly Isles every year and I had three children who we brought up in a very sporty environment. I played tennis and I even ran the London Marathon when I was 45. I held it all together for about 10 years, but now it rules my life. It's ruined anything I ever had, it's fair to say it's ruined my life completely. I feel imprisoned for a crime I haven't committed. It's a horrible disease.
I've been coming to Day Hospice after my GP referred me for over a year now and I haven't looked back really. When I was referred to the Hospice I thought, 'This is not for me'. I soon realised I was wrong. The nurses are one in a million. It has a fear and stigma attached to it but it's not like that at all.
It's been brilliant. I've done relaxation, meditation and positive thinking. It's a very creative atmosphere. I enjoy meeting other people here. Instead of keeping your problems to yourself, you can talk to people here."
Back to News