Andalusia Academy Students visit the Hospice
21 Mar 2019
Fundraising Stories
We were delighted to welcome students from the Andalusia Academy School in Bristol to the Hospice today. St Peter's Hospice is one of the many charities the school supports and fundraises for following our care for a student's grandparent a number of years ago.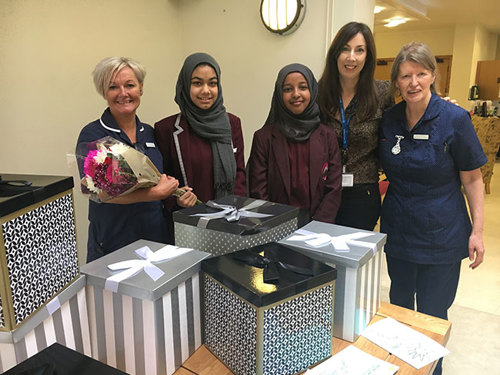 The students brought gifts for our Day Service patients who come here once a week to benefit from symptom management, care from specialists such as physiotherapists or social workers, peer support, relaxation skills and therapies such as arts and crafts. The students joined our patients for an art therapy session, trying their hand at some painting and spending some time chatting and getting to know each other.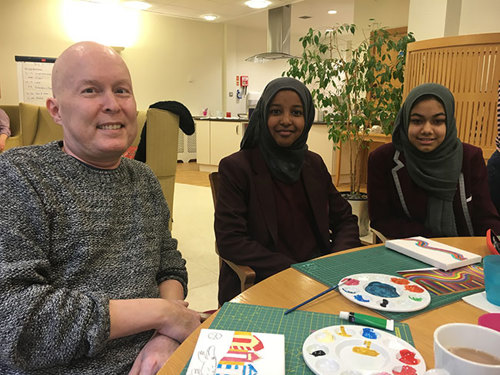 The girls have thrown themselves into fundraising in a number of innovative ways including cake sales, popcorn sales, sponsored silences and non-uniformed days, all of which they have managed themselves. With the money they raised, they bought the gifts for our patients and flowers to thank our nurses.
Our nurses also received some lovely cards from the students with warm messages of thanks for all the work they do.
A big thank you from all at the Hospice to the students for coming in to see us today, and thank you to the school for all your hard work fundraising for us.
Back to News