Meet Dan, Manager at our Clifton Shop
09 Feb 2022
Employee Stories
Hello, I'm Dan and I'm the Manager at the St Peter's Hospice charity shop in Clifton.
I've worked for the Hospice in retail since 2018. I was working as a visual merchandiser previously but wanted to further my experience in the charity sector as I felt this would be a more fulfilling career.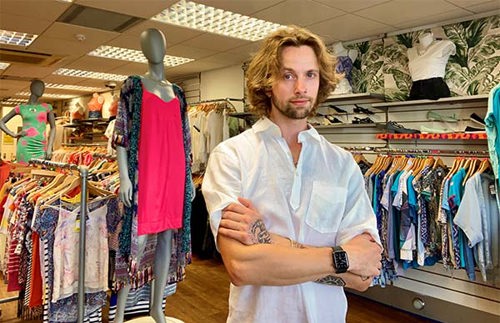 No day is ever the same in the shop. From sorting through donations to coming up with new fundraising ideas for the shop - every day comes with a challenge that is exciting and engaging.
A highlight in my career at the Hospice was being creatively involved with our pop-up shop in John Lewis. It was great fun and an honour to be involved with.
Being recognised for creative window displays and shop layouts is my favourite part of the job. The encouragement from other members of staff and the retail management team is great and always makes me feel inspired.
Knowing our hard work as a team is helping people who need it most makes each day have purpose.
If you're interested in retail opportunities at St Peter's Hospice, we'd love to hear from you. Take a look at our retail roles on our current vacancies page.  
Back to News