How you can help us
16 Oct 2020
Volunteer Stories
Coronavirus has not only impacted on the funding for the Hospice, it's also affected the number of volunteers in our shops.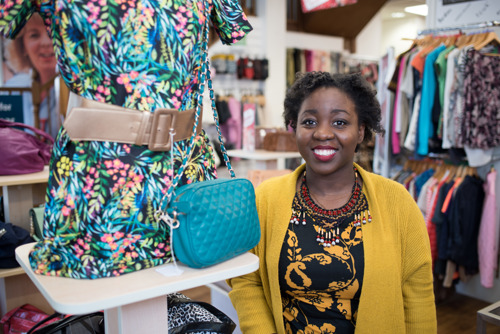 Although we're lucky enough to have a dedicated team of volunteers, some of them have temporarily had to step back due to the pandemic. This has meant that many of our shops are having to operate on reduced hours and are even being forced to close on certain days of the week.
The Hospice's Head of Volunteering, Russell, said: "When we announced we were reopening our shops we had a good response among our volunteers wanting to come back out. But due to the pandemic, we do not have enough to allow us to get all our shops open all the time.
This can be for a variety of reasons including some volunteers shielding and other who have underlying health conditions. Currently around 50 per cent of our normal volunteers have been unable to come back. Around 40 per cent of our volunteers are also older people who are more vulnerable to the virus.
The fact we cannot open our normal hours at some shops is impacting on how much money we can generate. We desperately need more volunteers to come forward and being part of the Hospice team is a great opportunity for people who may have been made redundant and are looking for a new challenge.
Working in the shops is a great way of learning new skills and meeting new people."
The Hospice has taken all government advice and is following strict safety guidelines to ensure that all of our customers, staff and volunteers are kept as safe as possible.
Find out more about retail volunteering opportunities
Back to News