Calling all Good Listeners
14 Oct 2019
Volunteer Stories
Are you a good listener with an understanding of grief and death? The Hospice is currently on the lookout for Emotional and Psychological Support Volunteers to give up some of their time to support our families. Our volunteers meet with individuals both prior to and after the death of a loved one, on a one-to-one level and in groups. They listen to and support people in their grieving process, offering an opportunity to express their feelings openly and in confidence.

Jo has been volunteering for 6 years. She says, "I was looking for voluntary work and started as a flower volunteer at the Hospice. I heard about the opportunity to offer emotional and psychological support and knew straight away that it was something I wanted to do. I've suffered a number of bereavements in the past and my father died when I was a teenager. I wasn't offered any support at this time and wanted to help other people have a different experience to mine."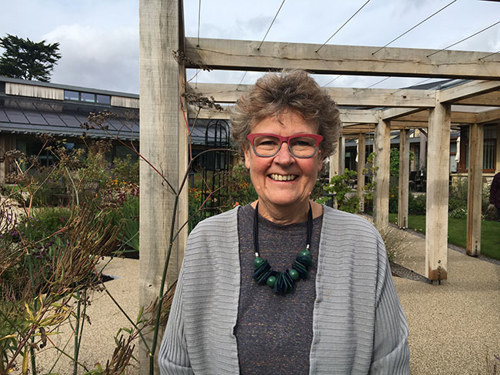 "Being an Emotional and Psychological Support Volunteer involves listening to people and actively supporting them in their thinking. It's not about trying to solve their grief, but helping them to work through it and move forward in their own personal way.

"It's immensely rewarding, seeing the positive difference I can make for people at such a difficult time, and it's a privilege too, to hear their stories. It's challenging at times and can be emotionally draining, but we are well supported as volunteers. If you think it could be for you, give it a try, I would recommend it whole heartedly."

Volunteers support clients through 8 x 1 hour sessions typically, normally on a weekly or fortnightly basis, and receive regular training and ongoing support from the Hospice. If you think this could be for you, please contact Garry Reeves, Bereavement Coordinator on garry.reeves@stpetershospice.org or 0117 9159510 before 31st October.
Find out more about becoming an Emotional and Psychological Support Volunteer
Back to News