St Peter's Hospice launches year-long campaign to protect its future
08 Oct 2020
Support Us
St Peter's Hospice, the only adult Hospice for the wider Bristol area, has today launched a 12 month fundraising campaign to protect the services it is able to offer to patients with life-limiting illnesses and their families.
The Hospice has been devastated by the impact of the pandemic with all major fundraising events postponed and the temporary closure of all charity shops. Despite the public's ongoing support, they have a gap of over £2million in funding this year.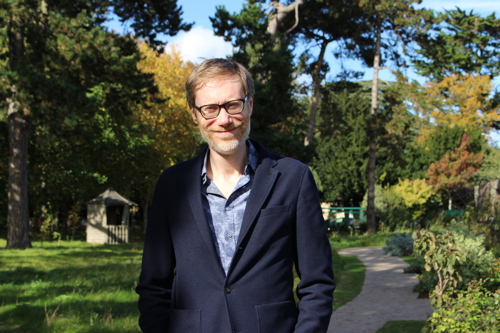 They welcomed actor and comedian Stephen Merchant to their Inpatient Unit to announce their 'When It Matters Most' campaign. "I can't imagine Bristol without St Peter's. The difference they have made to my family and the families of tens of thousands of others is immense. It is devastating to realise the enormity of the impact that COVID-19 has had, and that critical end of life care is threatened and might not be available in the future."
All of St Peter's Hospice's services are provided free of charge and they support around 3000 patients and their families every year. However despite being a frontline service only 20% of their funding comes from the NHS.
Over £4 million of the Hospice's funding comes through their shops, fundraising events and donations. Although there has been a slow return of the shops and fundraising activities, income from these activities is down significantly.
A financial gap of this size will take a long time to recover from and as a result the Hospice is in the process of reviewing all services and expenditure and has already temporarily closed five beds in the Inpatient Unit (each bed costs £846 per day to run) and their Day Services (annual running cost £516,139) will be closed for the medium term.
Frank Noble, CEO of St Peter's Hospice said: "The Hospice exists because of the generosity of our supporters and we have never needed you more. Our ability to help those at home, those in need of specialist care and those who need support through bereavement during these extraordinarily difficult times is diminishing as every week goes by. We are now at the point of reviewing staffing across the Hospice –something we have never had to do before. After everything we have been through it really is heart-breaking.
Making decisions that impact our services is not easy. Every decision we take is guided by the aim of minimising the impact on patients. The public's support now is more vital than ever as we move through uncertain times."
How you can help the Hospice
The next 12 months are critical. The Hospice exists because of the imagination, generosity and compassion of the people of Bristol and beyond. If you can help now, it will make a huge difference when it matters most.
If you are on social media, please share the Hospice's fundraising activities or give one a go yourself. The Hospice team will give you every support to make it happen. The best way to reach us if you would like a fundraising guide or to discuss ideas is to email community@stpetershospice.org.
Whether you ride, walk, bake, run, donate or dance, whatever it takes to raise awareness of the Hospice - this is when it matters most.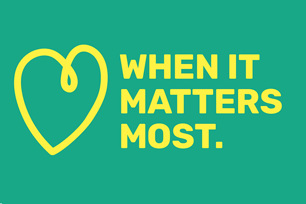 Read more:
North Somerset Times   Bristol Post   Gazette
Back to News