Top tips for the Bristol Half Marathon!
05 Sep 2019
Bristol Half Marathon
Ahead of the Bristol Half Marathon on Sunday here are some top tips from Pure Gym, courtesy of personal trainer Fraser Jamieson and manager Dan Cole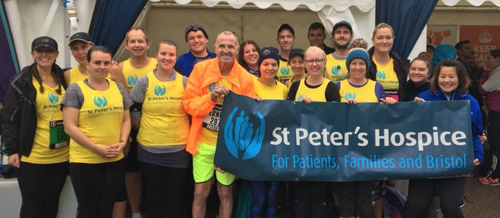 Taper - you can't gain anymore fitness now so maintain what you have and ease off in the last week. Go into the race with fresh legs!
Nutrition - don't change your eating habits as your stomach may disagree
Sleep - eight hours minimum of quality sleep to get you mind and body in the best shape possible
Confidence - you have trained hard or maybe you haven't but whatever you've done you can't change anything now. Enjoy the day, put a smile on your face and just feel good that you're involved in helping the Hospice help others.
Plan the day - what wave are you in, where are you starting, what running kit are you wearing (nothing new on the day!), and will you be eating and drinking during the run? The better prepared you are, the smoother your race will go.
Good luck for Sunday and however you do, make sure you're happy, safe and feel well. Don't put unnecessary pressure on yourself if you feel ill or sore. But if you're in tip top form, we hope you smash those PBs!
As a good luck token Pure Gym Bristol Harbourside would like to offer all runners taking part on behalf of St Peter's Hospice a free day pass at the club! Email info.bristolharbourside@puregym.com to claim yours.

Back to News