Step back in time for Autumn Winter fashion!
09 Sep 2019
Shops Stories
With the nights drawing in and the weather cooling, it's time to plan how to keep warm!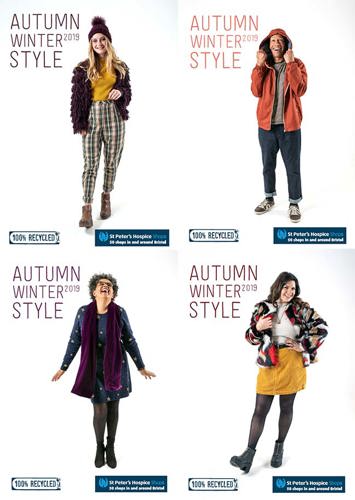 This season in our shops, we've taken our inspiration from past decades. Think corduroy, animal prints and knee high boots! Years ago, no-one had heard of fast fashion – clothes were kept and valued and re-used. But today it's a different story - each year 430,000 tonnes of clothing are disposed of and not recycled in the UK.
However, our shops are one of the pieces of the sustainability puzzle, playing a huge role in the recycling and reusing of unwanted clothes. So, you can still refresh your wardrobe but without adding to it – when you go in to buy, you can go in to donate in equal measure!
And if you think buying second hand means second best, you'd be mistaken. Our shops regularly receive donations of premium and vintage brands, some are even unworn!
Shop with a clear conscience at our 50 shops in and around the Bristol area.
Back to News