John Lewis secondee brings retail expertise to the Hospice
28 Jan 2019
Shops Stories
We're delighted that Hannah White has just completed a six month secondment with us, bringing her retail expertise from John Lewis.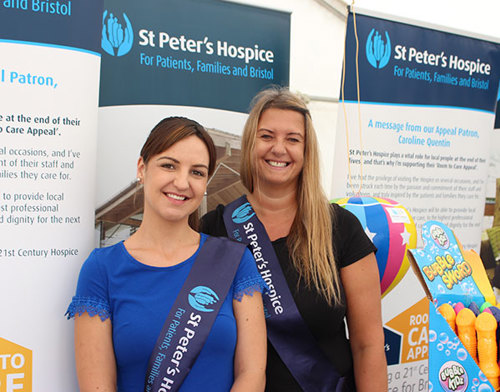 In June 2018, Hannah won a successful bid with the Golden Jubilee charity to join our retail team. Her mission? To take a look at our customer service and see how it could be improved.
Hannah was already a volunteer at our Chipping Sodbury shop and said, "As a volunteer at my local shop, I'd gained some experience of how the shops ran within this amazing charity. Therefore, I was so excited to help the charity full time in developing their ways of working, which ultimately would make more money for the Hospice."
In her six months with us, Hannah looked at how we could make our customer service even better and enthuse all staff and volunteers. She visited all of our 51 shops to gain a real understanding and created a staff training package for shops to use and support them going forward.
Hannah also helped gather feedback across all shops in how we could develop a new version of our volunteer hand book, which is going to print this month.
Hannah said, "Overall my experience with St Peter's Hospice has been incredible, I have had the absolute pleasure of meeting so many inspiring people and I'm proud to have had the opportunity to work with such a worthwhile organisation. Thank you for having me St Peter's Hospice."
Back to News