Get your Secret Santa Gift and Stocking Fillers at a St Peter's Hospice Shop!
18 Nov 2019
Shops Stories
It's that time of year when thoughts turn to whose name you'll get for Secret Santa gifts at work. Whoever you get, you'll find the perfect Secret Santa gift at your local St Peter's Hospice shop!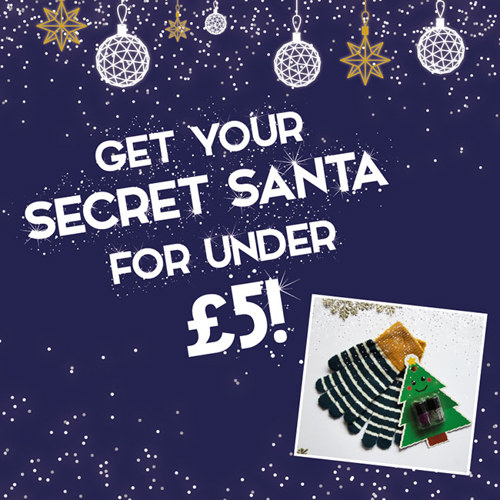 Our shops have an incredible range of sustainable gifts, games and treasures plus unusual finds for under £5! You'll get a lot more for your money, and you'll be helping raise vital funds for Bristol's only adult hospice.
So, open yourselves up to the wonderful world of charity shops, where the quality of goods donated to us is incredible. We have unused cosmetics and bath goodies, as-new scarves, gloves and hats, and the latest books, games and DVDs.
Buy your Secret Santa from St Peter's Hospice and get that warm Christmassy glow, knowing you're supporting your local Hospice, and are shopping sustainably this year.
Stocking Fillers
You may be surprised to know you can also fill a kid's Christmas stocking for only £10! Take a look at these sample stockings from our shops to see what you could get for your little one...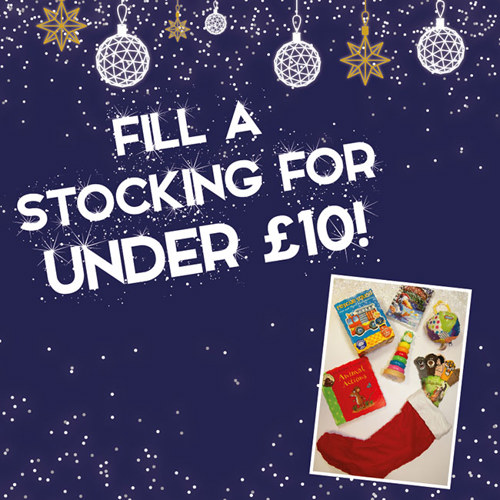 Make your Christmas Sparkle this year, while helping raise vital funds for Bristol's only adult hospice. Find your nearest St Peter's Hospice shop here
Back to News