The Hospice celebrates a wedding
16 Oct 2020
Patient Care Stories
The Hospice was recently turned into a venue to host a very special day.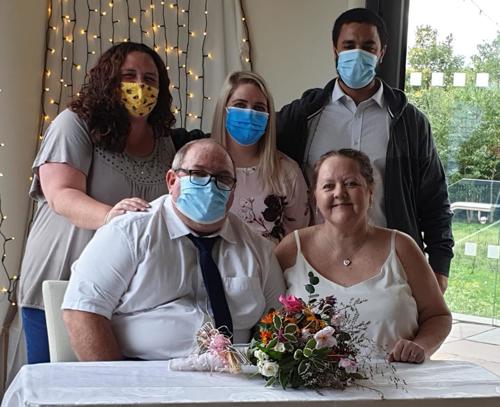 Maria Sharper has been staying on the Hospice's Inpatient Unit having been diagnosed with bowel cancer just four months ago. Her family and the Hospice staff made it their mission to help her realise her dream of marrying her sweetheart, Patrick.
With just 24 hours notice they managed to prepare a wedding cake, a bouquet from the Hospice gardens, decorations for the Inpatient Unit's family room and a wedding outfit for Maria.
They were joined by their three children, Rian, Abby-Gayle and Judy to enjoy a slice of cake and a glass of champagne.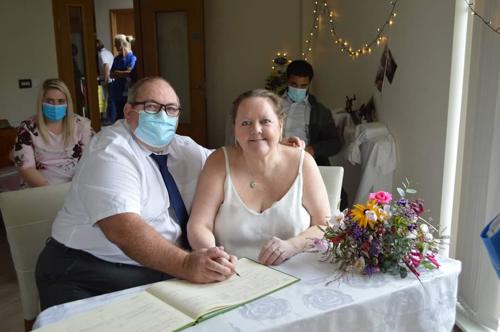 "It was a magical day. It was the best day ever and all made possible by the amazing staff at the Hospice. Patrick and I have been engaged for about ten years and always planned to get married. But things just kept getting in the way and we never got round to it. 
When I came to the Hospice I said to Patrick there was one thing I wanted to do before I die and that was to get married. He came in a few days later and asked me if I was okay, I replied yes and he said 'good job - we're getting married tomorrow!'. I had less than 24 hours notice!
What the Hospice staff did to make this day happen meant the world to me. I already knew they were all amazing, nothing is too much trouble. But they all worked so hard and pulled out all the stops to make sure I could have my special day. They helped me fulfil my dream of having my wedding day.
We know the Hospice is facing such an uncertain time with the impact that Coronavirus has had on its funding, but what they did for me and my family was just incredible. It is something that none of us will ever forget. The Hospice is always there for the people of Bristol, like me, when they need it most. It's vital it remains here for others who may be in my position in the future."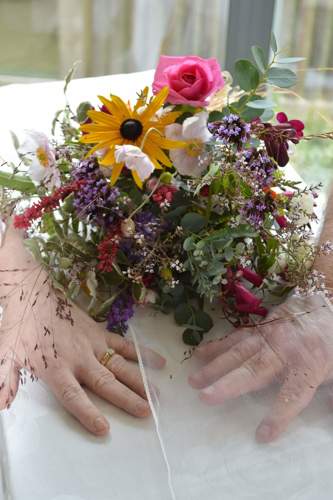 You can help us to continue being there for people like Maria when it matters most by considering making a donation to the Hospice. 
Back to News