John's story
05 Oct 2020
Patient Care Stories
"My name is John and I was told in January 2018 that I had CCL which stands for Chronic Lymphocytic Leukemia.
I'd never heard of it before so it was really scary at first, although my doctor told me that it was manageable with tablets. That went on for nearly two years until January this year when it unfortunately changed. I was told I had lymphoma, and that the lumps that were there before had come back again.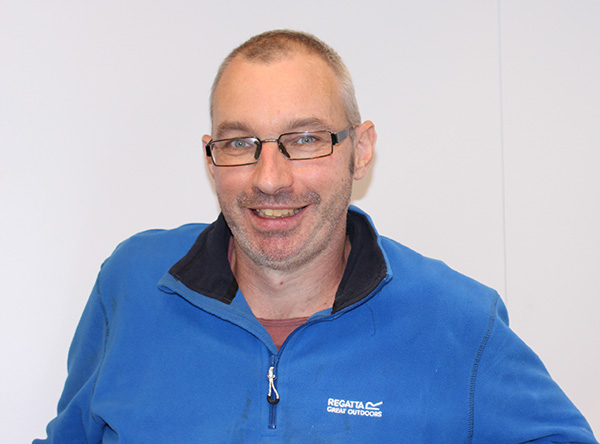 Being referred to the Hospice was scary as well. I thought they were going to take me from my house and put me in the Hospice where I'd just wait for the end. You just hear the work hospice and think, that's it for me. But it's not like that at all, in fact, I've had all of my support at home.
I'll never forget the day I had my first phone call with Emma, my Community Nurse Specialist. She put my mind at ease, the support she gave me was great. Talking to her really helped me cope with what I was facing and made me realise it's not the end. It was really reassuring and I've actually managed to go back to work so she was right!
I didn't think COVID-19 would affect me, but it definitely did. About mid-March when we were locked down and no-one knew much about it, I though I was going to get it. I thought it would come into the house and it would kill me. I was really worried, but as the months went on and more was understood it was okay. It has meant that I haven't met my nurse Emma in real life yet, but we've had some brilliant conversations on the phone and I feel totally supported by her. 
Since being referred I've learnt that hospice is not a bad word. They are there to help and support you through the bad times. If I could say one thing to Emma it would be thank you for listening to me waffling on about everything that has happened to me! She's been such a great help."
You can help us to continue being there for people like John when it matters most by considering making a donation to the Hospice. 
Back to News