Grieving in a pandemic world
22 Mar 2021
Patient Care Stories
Everyone copes with grief and bereavement in different ways, something our Emotional and Psychological Support Team see all of the time at the Hospice.
What's been notable recently though, is how this has been affected by the pandemic, and how people are coping. Karen, our Head of Patient and Family Support, reflects on the changes her team have witnessed since the outbreak of COVID-19.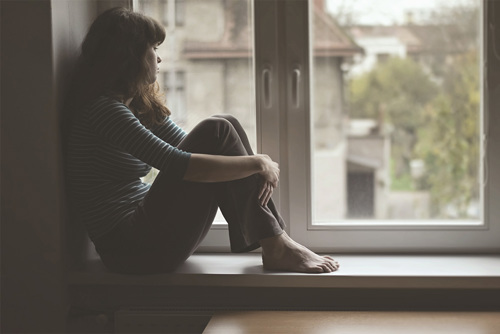 "Generally, it's made it a lot harder for people to cope. The people we support are less resilient, less hopeful and due to lockdown, less supported. Their coping mechanisms and supportive relationships are less accessible or sometimes not accessible at all. It's a subtle but significant shift that means our emotional and psychological wellness has shifted. Much of what we might have fallen back on as mental health support, things such as exercise, socialising and leisure, are no longer a viable resource.
Those who are bereaved often seek support through social interaction and that is now restricted. This makes it much more difficult for people to distract themselves from their thoughts and feelings. One interesting and positive thing to come out of this is that whilst isolating, some people have said that they feel less judged when grieving. They can cry when they want, laugh when they want, and grieve at their own pace. That said, the loss of their support network does compound their grief and can make it overwhelming at times.
The experience of a loved one dying has also been intensified. Restrictions on visiting relatives in hospital, care homes or the Hospice has had a big impact and being unable to be close and do things like hug and hold a hand at such a difficult time is a big problem. Having virtual contact with the person who is dying and watching them die on a mobile screen is incredibly sad for all involved. To then have to carry on with day-to-day interaction and indeed, bereavement counselling via a screen can be extremely challenging.
The Emotional and Psychological Support Team here at the Hospice has continued to provide support to the loved ones of patients who have died under the care of the Hospice throughout the pandemic. We've not been able to support people face to face for obvious reasons, but have shifted to telephone and online sessions with people. Evidence is being collated that shows those who accessed online support found it gave them comfort and reassurance, they felt they could share their feelings and didn't feel so alone.
The team here is made up of therapists, student counsellors and trained volunteers. Relatives of former patients of the Hospice can contact us at any point in their grief journey to access our support.
Because of the increased challenges mentioned above, our team have had to really think creatively about how they support not just their clients, but each other too. Generally, our volunteers have been picking up more complex cases over the years, but this has accelerated over the past year. We have actively acknowledged this and empowered volunteers to be more flexible in their approach whilst increasing our level of support to them. And this goes for staff members too. The 'old normal' has gone and we have to be open to working flexibly and reactively in whatever way is best for the people who need us."
More about our Emotional and Psychological Support Team
Back to News