Running In Memory of Mark
18 Mar 2021
Fundraising Stories
Mark was diagnosed with Stage 4 oesophageal cancer in May 2019, and was supported at home in his finals months. 
Maria tells us, ''In January 2020 we found out that the cancer had spread to his liver and other parts of his body and that best supportive care was the only treatment he could have. My brother pushed himself to lead as normal a life as he could, until one day his pain levels became too much. I called St Peter's Hospice and within an hour we had a nurse taking control of the situation. She did everything she could to make things easier for Mark and our family until he passed away in February 2020, aged 35.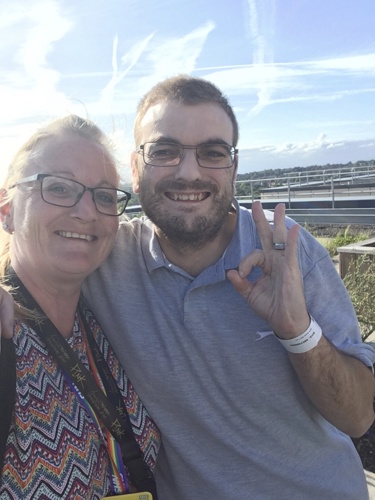 "Mark wanted us to raise money for St Peter's Hospice, so this led me to enter the Virtual London Marathon. Mark would laugh so much at the thought of me running a marathon, as he knew that the only thing I've ever been able to run is a bath. I am not the fittest of people so my plan is to alternate running and walking miles and invite people to complete a mile with me in return for a donation to St Peter's. I'd like to raise a minimum of £500 but obviously the more I can raise the better. Training is slow but steady so far but hopefully with better weather it will get a bit quicker!
"Doing this will be a huge challenge for me, but it won't be anywhere near as hard as it was for Mark, and he will be my inspiration as he is with me every step of the way."
If you'd like to join Maria in the Virtual London Marathon, apply today for one of our three places.
Back to News