Nigel supports the Hospice with a Gift in his Will
03 Oct 2021
Fundraising Stories
"I received my diagnosis last year, in between Christmas and New Year. My consultant said I'd have 3-6 months without chemotherapy, 10-12 months possibly with it. Well, I've still got things I want to achieve in my life - so I chose the treatment option.
"My doctor registered me with St Peter's Hospice, and they came out to see me at home. That's when I first met Occupational Therapist Samantha and Community Nurse Specialist Joel, who has become 'my' nurse now. In the months I have known them I have been simply blown away with the care and support they give me. They come to see me regularly - but they're in touch most days and I know I can call Joel any time.
"Nothing is too much trouble. Anything I've needed they've jumped in and helped me out. I have been amazed not just with the depth of their knowledge, but also at how thoughtful and understanding they are. I trust them, completely; it is a huge comfort to have them there for me.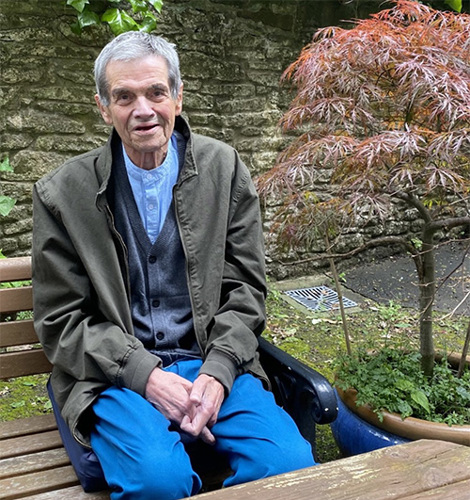 "I knew St Peter's relied on public support, but I was staggered to learn that they only receive around 23% of funds from official sources. And I know, from talking to them over these last few months, that the pandemic made that situation so much harder.
"That's why I have chosen to remember St Peter's in my Will. I have settled my affairs and I know that my family, my daughter, will be fine after I'm gone. So, I have asked a couple of friends to take and sell most of my belongings (and I've collected a fair bit over the years!) and to give the money to the hospice.
"It brings me comfort to know that I will be helping those who come after me receive the same exceptional care from Joel and his colleagues. My daughter is thrilled as well. She doesn't have the skills or experience to give me the care I need; but she's seen St Peter's care for me as well as any daughter could.
"If you are considering how you might support our local hospice, I urge you to think of including them in your own Will. These decisions we make will affect the care our friends - and our own children - will ultimately receive. I think we are all extremely fortunate to have St Peter's there for us all. Long may that continue."
Back to News