Meet Stacy, London Marathon runner for the Hospice
05 Oct 2021
Fundraising Stories
Stacy's parents both received end-of-life care from St Peter's Hospice. That's why she decided to apply for a place in this year's London Marathon 2021.
Stacy says, "My Dad was the first to be cared for at the Hospice in 2007, where he passed away aged 52 after a short stay at the Inpatient Unit. I was just 21 when Dad passed away and he'd only been diagnosed 3 to 4 months earlier. Devastatingly, 2015 saw us back at the Hospice but this time with my Mum.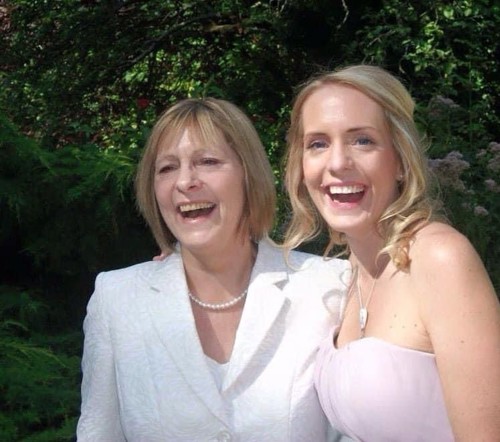 "My Mum had also had a relatively short time from diagnosis, and despite receiving treatment at Bristol's oncology unit, Mum's fight ended peacefully at the Hospice. Mum's primary cancer spread quite quickly including to her bones and brain, and she started suffering more and more which saw her admitted to hospital. The month she went to the Inpatient Unit was such a huge relief to us all. Because we had been there with Dad, we knew what to expect, and we knew it was the right place for her at that time.
Care, Compassion and Understanding
"The team cared for Mum and us for a number of weeks and we really couldn't have asked for more. The care, compassion and understanding was second to none. As clichéd as it is, my Mum was quite literally my best friend, but with the support of the Hospice team my Mum's final weeks were calm and I think back on that time with warmth. Without Mum being at the Hospice, I know how different things could have felt and my family and I will forever be in debt because of that.
"I often reflect on how fortunate my family have been to have used the Inpatient services twice, especially when I look at the numbers of people that are supported as inpatients each year.
"It will never repay the support that we received, but it means so much to me to be able to give something back and know that my efforts will help other families receive the support and comfort that we did."
Giving Something Back
Stacy ran the London Marathon on Sunday 3 October 2021 alongside six other St Peter's Hospice fundraisers, and two virtual runners. She raised well over £3000, which will be used to fund care for people just like her mum and dad, and for family members like Stacy.

Thank you so much to Stacy and all our runners for your incredible support!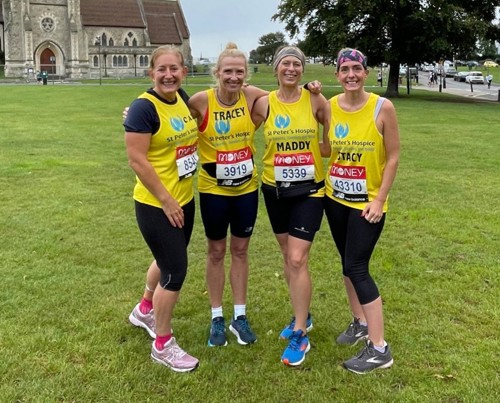 Could you take on the London Marathon like Stacy?
Signups for the 2022 ballot are now open.
Find out more about running the Marathon for St Peter's Hospice.
Not a runner? Don't worry – there are many other ways you can support us.
Back to News