Mark's Story
17 Jan 2020
Fundraising Stories
Our Hospice at Home service offers hands on nursing care in a patient's home. This could be a support package of up to 24-hours in the final days of life; it can be morning, afternoon or overnight respite shifts to help carers at home; or it can be shifts to aid a smooth transition out of hospital.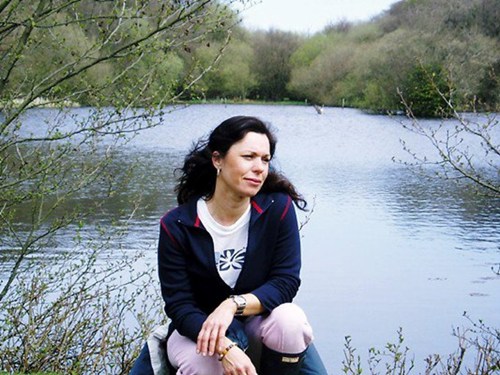 In July 2018, Amanda was diagnosed with lung cancer. Her illness progressed quickly and just weeks later she passed away at the age of 49. "It was devastating to learn the unbearable news that Mandy was being offered an 'end of life plan'. She was everybody's friend and such a positive, wonderful woman" explains Mark, Mandy's brother-in-law. "It was so important to both Mandy and the whole family that she was able to die peacefully at home, at the family farm that she loved. Thanks to the fantastic care offered by the Hospice at Home team, this was possible. They stayed overnight, helping however they could and easing the strain on everyone. Ultimately, they allowed Mandy to spend her final days at the farm, surrounded by her two sons, her Mother, her two sisters and her Partner. Those last few days were truly precious."
A year after Mandy's passing, her brother-in-law, Mark Honey, took on a fundraising challenge to support St Peter's in Mandy's memory. He shared, "My car was in the garage for a service on the day Mandy passed away and so I jumped on my bike to cycle the 25 mile journey to be there. At the same time some of my friends were planning a cycling trip to the Alps, riding some of the famous Tour De France Stages, including Alpe D'Huez. And so, on that emotional ride, I decided I would commit to the trip and use it as an opportunity to raise money for St Peter's Hospice."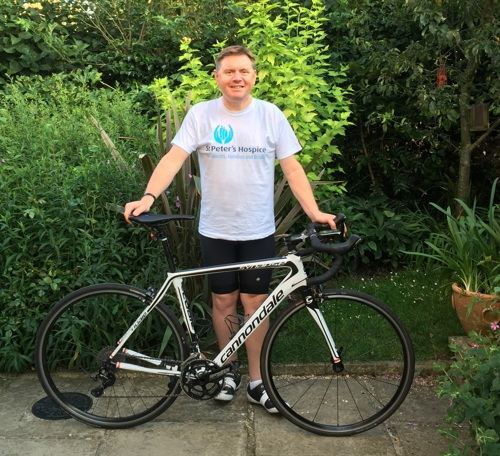 Mark took on the cycle challenge through the Alps in July 2019 and raised an incredible £2,031 for St Peter's Hospice. For Mark, this was a "ride of a lifetime" that was made even more meaningful by using to fundraise for a local cause close to his and his family's hearts. We are so grateful for every donation made towards Mark's ride through the Alps, as every single penny is helping more families like his.
This year, St Peter's Hospice is asking supporters to #chooseyourchallenge and support your Hospice in 2020. From running the Bristol 10k to cycling the famous Land's End to John O'Groats, taking a leap from a plane or taking on a sponsored walk, any personal challenge you choose will make a difference to St Peter's this year. And, we want to support you every step of the way, too. If you're thinking of taking on a challenge to raise funds for your Hospice, we'd love to hear from you.
Back to News