Become a Hospice Ambassador
25 Oct 2021
Fundraising Stories
Many of you already act as informal ambassadors for the Hospice, organising fundraisers, attending events and posting on social media about the Hospice and we can't thank you enough! Adrian is one of our first official ambassadors and here he shares why and how he is taking part.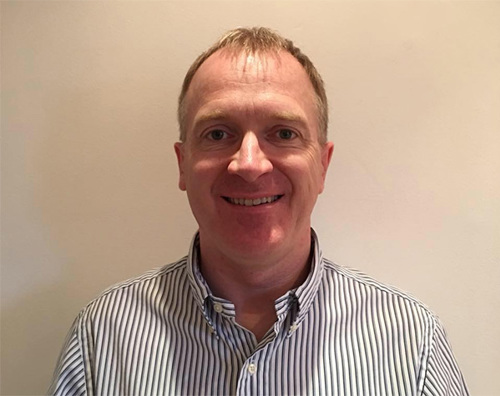 Why have you volunteered to be an Ambassador?
St Peter's Hospice supported my sister Linda during her final days in February 2019 and previously had supported my Uncle Ken. My family have been truly grateful and this brought awareness of the work and fantastic support the Hospice provides and the funding required. We did some fundraising in the past. I recently saw that the Hospice was looking for volunteers to act as Ambassadors to help raise awareness. It seemed like a flexible way for me to volunteer in my own time and continue supporting a charity I am passionate about.
How have you decided to offer your skills, interests and networks to this volunteering role?
I have a strong professional network through the organisation I've worked at for over 30 years, so it's easy for me to share relevant information about upcoming events my colleagues may want to get involved in. I can also be proactive in my local community of Bradley Stoke, sharing information and updates about the Hospice where appropriate using social media.
Would you encourage others to volunteer as an Ambassador as well?
It's a great way to volunteer if you don't have the capacity to commit to a regular schedule. I can simply create a couple posts on social media or share the Hospice's social posts and know that I'm helping. It only takes a couple of minutes. There are all kinds of ways people who could use their connections, skills and talents as an Ambassador for the Hospice. I'd encourage anyone who appreciates St Peter's Hospice to get involved.
More about the Ambassador Programme
Back to News